Advertisements

SCRIPT CALLIGRAPHY alphabet stencil set.
Script style calligraphy stencil design.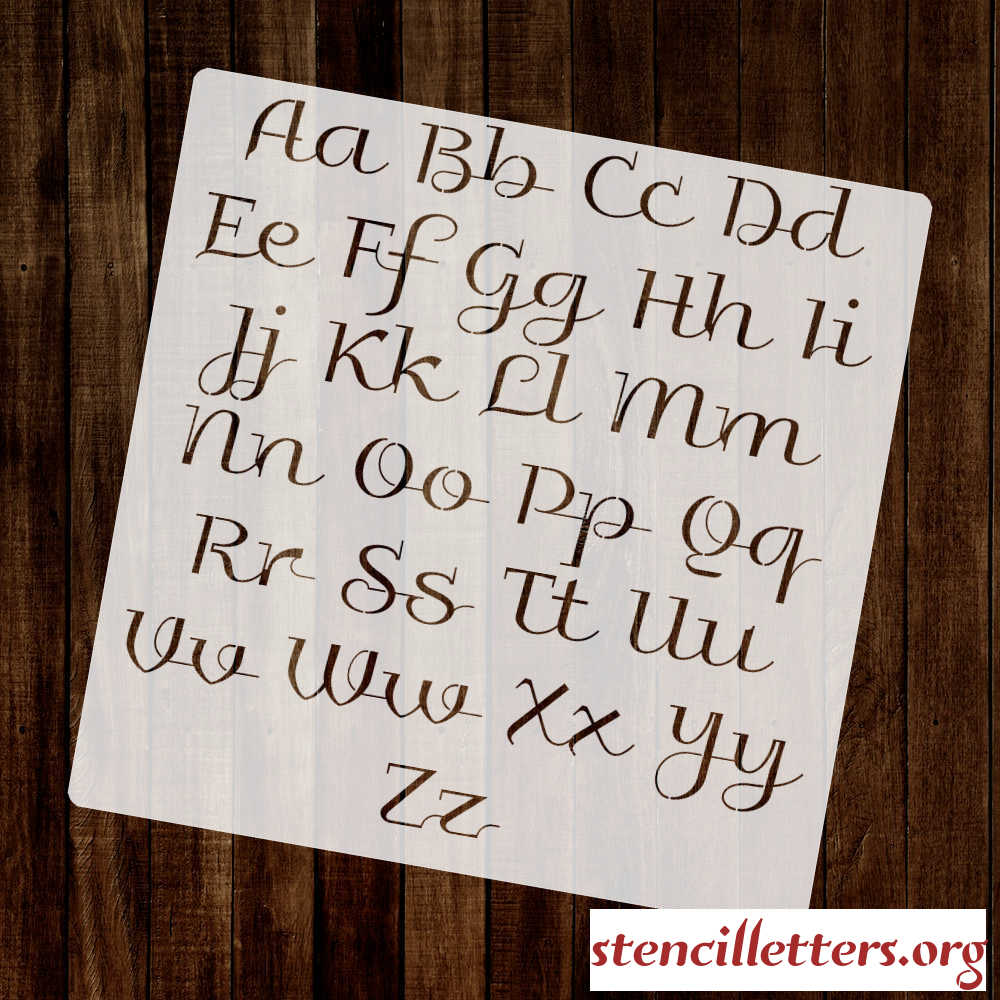 These stencils are available as our special offer!. Your stencil is cut on 5 Mil Mylar material which is flexible, waterproof and durable suitable for home craft projects and light commercial jobs.
Product Details: SCRIPT CALLIGRAPHY stencils
Product ID: SL118
SCRIPT CALLIGRAPHY stencils include the complete uppercase and lowercase alphabet set with numbers and punctuation as shown in the product images below.
The SCRIPT CALLIGRAPHY stencil design can also be custom ordered with your own words and lettering.
Uppercase alphabets: A-Z
Lowercase alphabets: a-z
Numbers: 0-9
Punctuation: Basic punctuation included as shown in the product image.
Size options: 1/4 inch, 1/2 inch, 1 inch, 1.5 inch, 2 inch, 2.5 inch, 3 inch and Custom Order options.
Measurement: We use the tallest letter in the uppercase set as the baseline for measurement. This means some letters may be smaller when cut.
Enjoy free shipping on all orders!
BUY NOW
SCRIPT CALLIGRAPHY Stencil - Product ID: SL118
| | |
| --- | --- |
| SCRIPT CALLIGRAPHY alphabet stencil | SCRIPT CALLIGRAPHY number stencil |
| SCRIPT CALLIGRAPHY punctuation | SCRIPT CALLIGRAPHY sample |
SCRIPT CALLIGRAPHY Stencil - Product ID: SL118.
BUY NOW
Sponsored Links
Need professional machine cut plastic reusable stencils?
We have available hundreds of amazing stencil designs for your projects. Please visit our shop to view what's available.
Pleae visit our online store | Stencil Letters Shop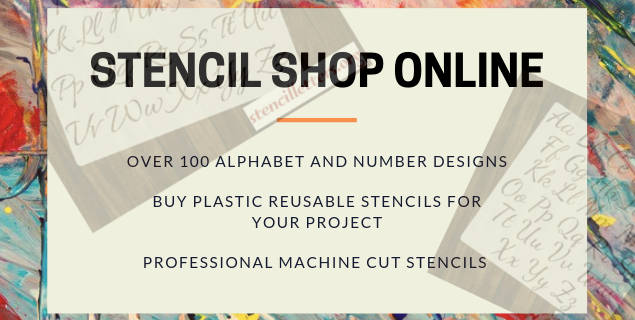 {Uppercase and Lowercase Alphabet Letter Stencils}
{Number Stencils}  -  Custom Made Stencils ( Create your own! )
---